Meet Dr. Deborah Barckhausen
Improving Lives by Changing Smiles
My patients are a lot of fun to be around. The little ones are very curious and talkative, and the teens always have good stories to share. The adults are very excited during treatment and often say, "I should have done this a long time ago!"
Being an orthodontist is about improving people's oral health, growing their self-esteem, and creating confident smiles. It's also about developing lasting relationships with people. My patients are never a number on a chart to me, nor to anyone in my office. They are, first and foremost, individuals. They deserve to be treated with respect, compassion, and professionalism.
I decided to become an orthodontist when I was in braces as a teenager. I graduated from dental school in 1994 and completed my orthodontic residency in 1997. I've been practicing for almost 20 years. Every time I see my orthodontist at the national meetings, I thank him for inspiring me to pursue a career that has made me so happy.
Education and Continuing Education
I attended the prestigious University of Pennsylvania, where I graduated first in my class with my Doctorate of Dental Medicine. Then I went to Rutgers University for my orthodontic residency.
Orthodontics is a constantly changing specialty. Different techniques, technologies, and materials all mean more options and stronger outcomes for my patients. I attend local, state, and national orthodontic meetings, to learn about the best and newest treatments. At these gatherings I'm also able to talk with colleagues about their experiences and we learn from one another.
Professional Memberships
American Association of Orthodontists
American Dental Association
Southern Association of Orthodontists
Florida Association of Orthodontists
Marion County Dental Society
In the Community
I am the business partner of Hammett Bowen Elementary and Liberty Middle School. I visit many schools in the area during National Dental Health Month and love teaching children how to take care of their teeth! I also participate in career day programs in the local elementary schools.
Every October, we collect Halloween candy from Hammett Bowen students (only the candy they don't want!) and donate it to Operation Shoebox, which sends the candy to our troops. We've already sent close to 1,500 pounds of candy abroad!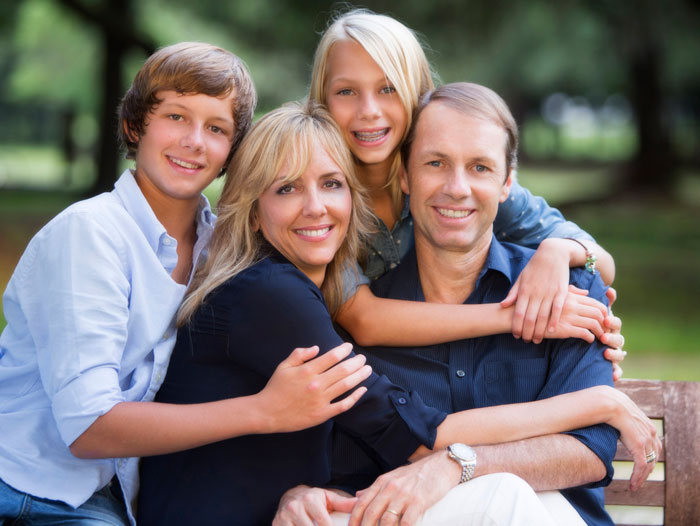 Personal Life
I was born and raised in Guatemala. My parents are German, so I speak English, Spanish, and German. My husband and I moved to Ocala in 1999 and have raised our family here. We have two wonderful children, Ian and Anna Sofia. Our family loves to water ski, hike, and travel. We have an adorable dachshund, Frida, and three cats: Pablo, Fritz, and Pina. Because I grew up in a household that loved music and art, all my pets are named after artists.
When I'm not at work, I'm usually doing mother things, like taking the kids to and from school, being part of their sport activities, and trying to squeeze in some exercise as well. I also love long walks with Frida.