Welcome to inLine Orthodontics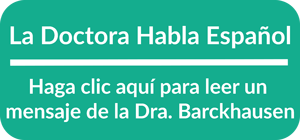 Dr. Deborah Barckhausen, Dr. Katherine Kapernaros and the inLine Orthodontics team love to make our patients smile while creating their new smiles. Using leading-edge processes and state-of-the-art technology, Dr. Barckhausen or Dr. Kapernaros will gently move your teeth into proper position. Your finished smile will be one you love for a lifetime!
We believe you deserve a healthy, beautiful smile that fills you with confidence. Dr. Barckhausen or Dr. Kapernaros will create a custom care plan that's tailored to your needs. We'll review the plan with you, encourage your questions, and explain the steps, so you're able to make an educated decision about your future smile.
Ours is a warm and friendly practice, where we take time to get to know our patients. We enjoy building relationships while helping our friends develop the incredible smile of their dreams. We look forward to getting to know you while creating your new smile, too!
In addition to clear and metal braces for all ages, we also offer self-ligating braces and Invisalign. inLine Orthodontics also offers surgical orthodontics, TADs, palatal expanders, and Herbst appliances.
Please contact our Ocala, FL orthodontic office to schedule a complimentary consultation for yourself or a loved one. We serve Belleview, Dunnellon, Inverness, and The Villages.
We can't wait to meet you and start you on the path to a healthy, beautiful smile you'll love. Call today!